Latest Issue
Latest News
About Forum Philosophicum
Forum Philosophicum is a scholarly journal dedicated to philosophical inquiries into various respects of the relationship between philosophy and faith. We want to offer a true Forum for the community of philosophers who view their faith as an inspiration, especially when seeking to face up to the new forms taken by the enduring problems of philosophy. Our Mission Statement declares our journal open to inquiries into subjects traditionally of interest to Christian philosophy, to philosophy shaped by Jewish and Islamic religious concerns, to problems explored in contemporary theistic positions and in the philosophy of religion, and to new insights into the evolving borderlines and conflicts between the rational and the irrational.

Forum Philosophicum publishes articles and book reviews. Scholars wishing to submit a text for consideration are requested to follow our instructions. Publishers and authors are encouraged to send us books for which we will find reviewers. All articles published in Forum go through a double-blind review processs. The list of reviewers of articles submitted to the journal is published annually, both in the paper version and online.

Forum Philosophicum is published bi-annually in English by Academic Editions, part of the Jesuit University Ignatianum in Krakow. It is edited by a small team of academics, mainly affiliated with Ignatianum, and advised by a group of international scholars. The journal exists in both paper and electronic versions. We are transitioning to a full open-access model based on Creative Commons Attribution (BY) license, in line with best practices defined by the Open Access Scholarly Publishers Association and the Directory of Open Access Journals. Currently, the electronic version is available through subscription to the Philosophy Documentation Center and EBSCO. The journal is indexed by several databases.
Other Issues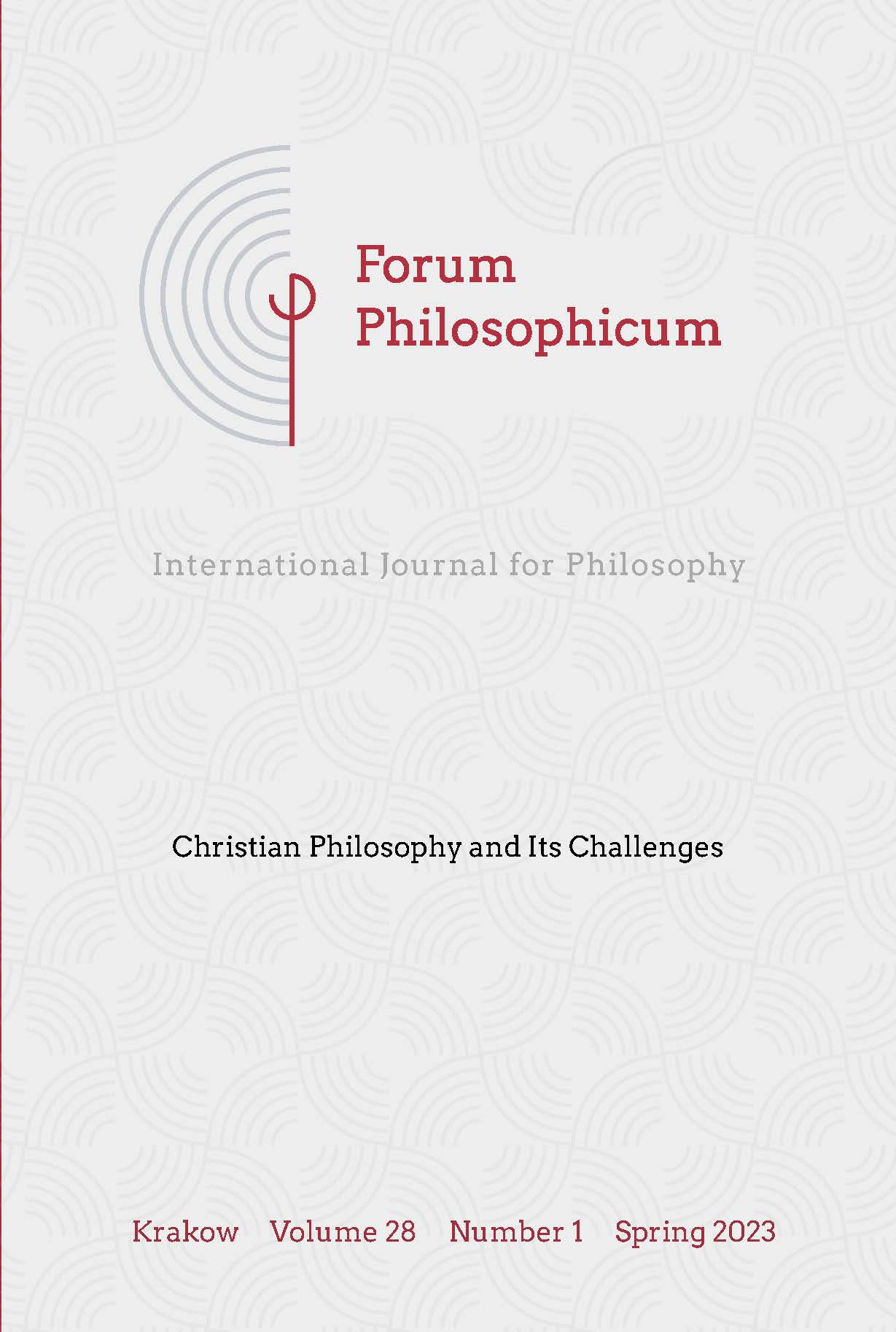 Juan Manuel
Burgos Velasco